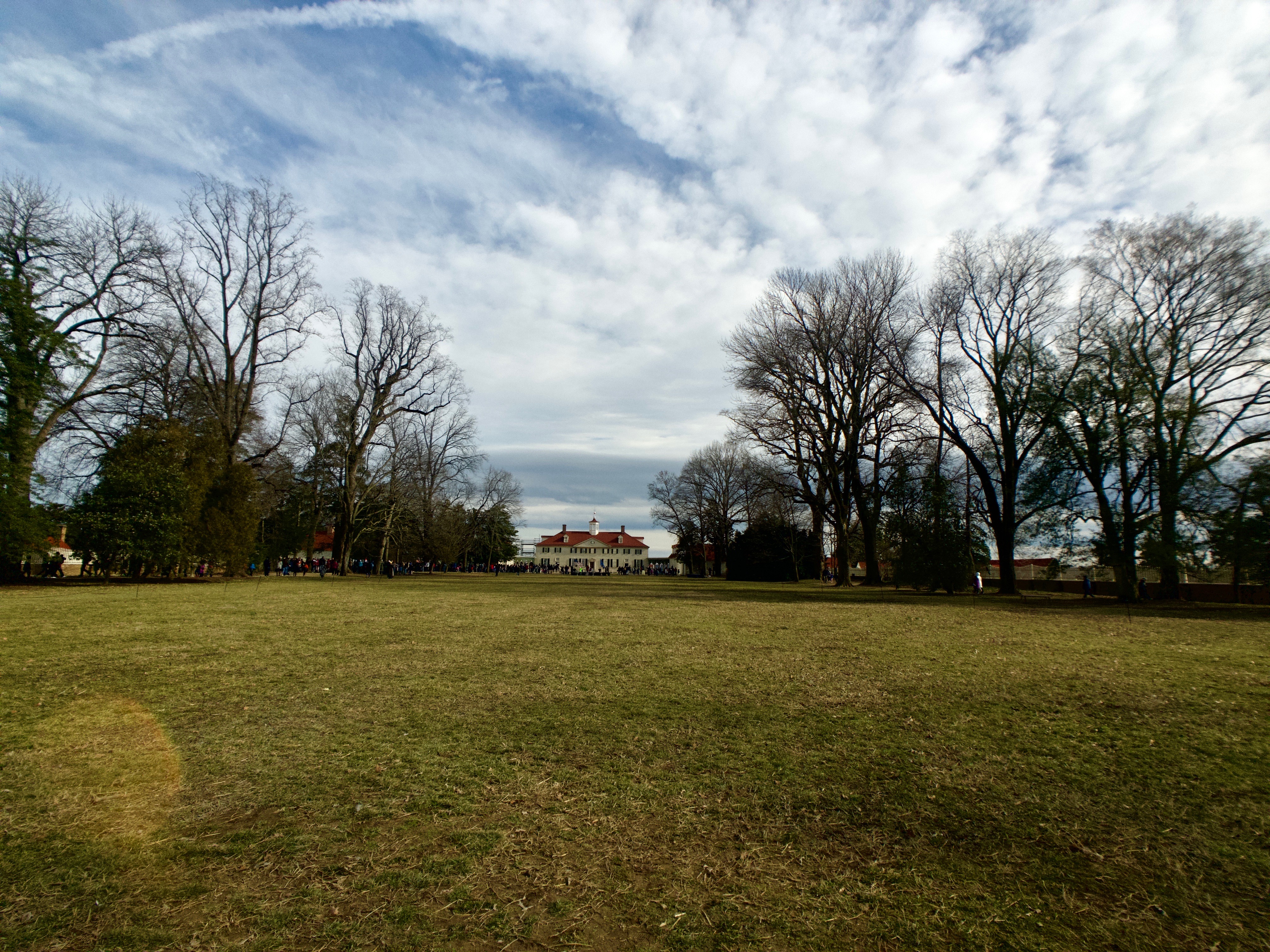 Yesterday, we had the privilege of spending the day at Mount Vernon- George and Martha Washington's home. It was presidents' day and there were various special events held throughout the day that added to the depth and poignancy of the already symbolic setting. As I was reading up the night before I was shocked to learn that George and Martha only dined together twice in the last twenty years of their marriage- so frequent were the visitors to Mount Vernon. (And I didn't get the invitation that they had invited all those guests!) In a re-enactment yesterday, the man playing President Washington said: "You may think of me as a war hero, or you may think of me as a statesman, but I will always think of myself as a farmer." Seeing his gorgeous property with all his gardens- experimental, decorative, vegetative and floral, combined with the pastures with cows, horses, and pens of sheep and pigs; I pondered on the inner tension he must have felt between his duties and his desires. Here was a man called out to lead an army and then a country, and then to continue to be the "father" of that country after his presidency had ended. Certainly, he would have enjoyed more quiet evenings with his wife and grandchildren, and less responsibility to host and entertain so he could spend more time with his hands in the earth. And yet he didn't balk at the call of duty- he found a way to combine his love of the earth with his love of man. His obedience to God and his missions for him, and his own personal pleasures. Ending the day at his tomb I was moved to tears at the scripture inscribed over his head:
I am the resurrection, and the life, saith the Lord. He that believeth in me, though he were dead, yet shall he live. And whosoever liveth and believeth in me shall never die.

-John 11:25-26
George Washington has certainly never "died" in the memory of Americans, thanks to his willingness to believe in the Lord and accept His will. I have no doubt that he is still working for America and freedom today, from the other side.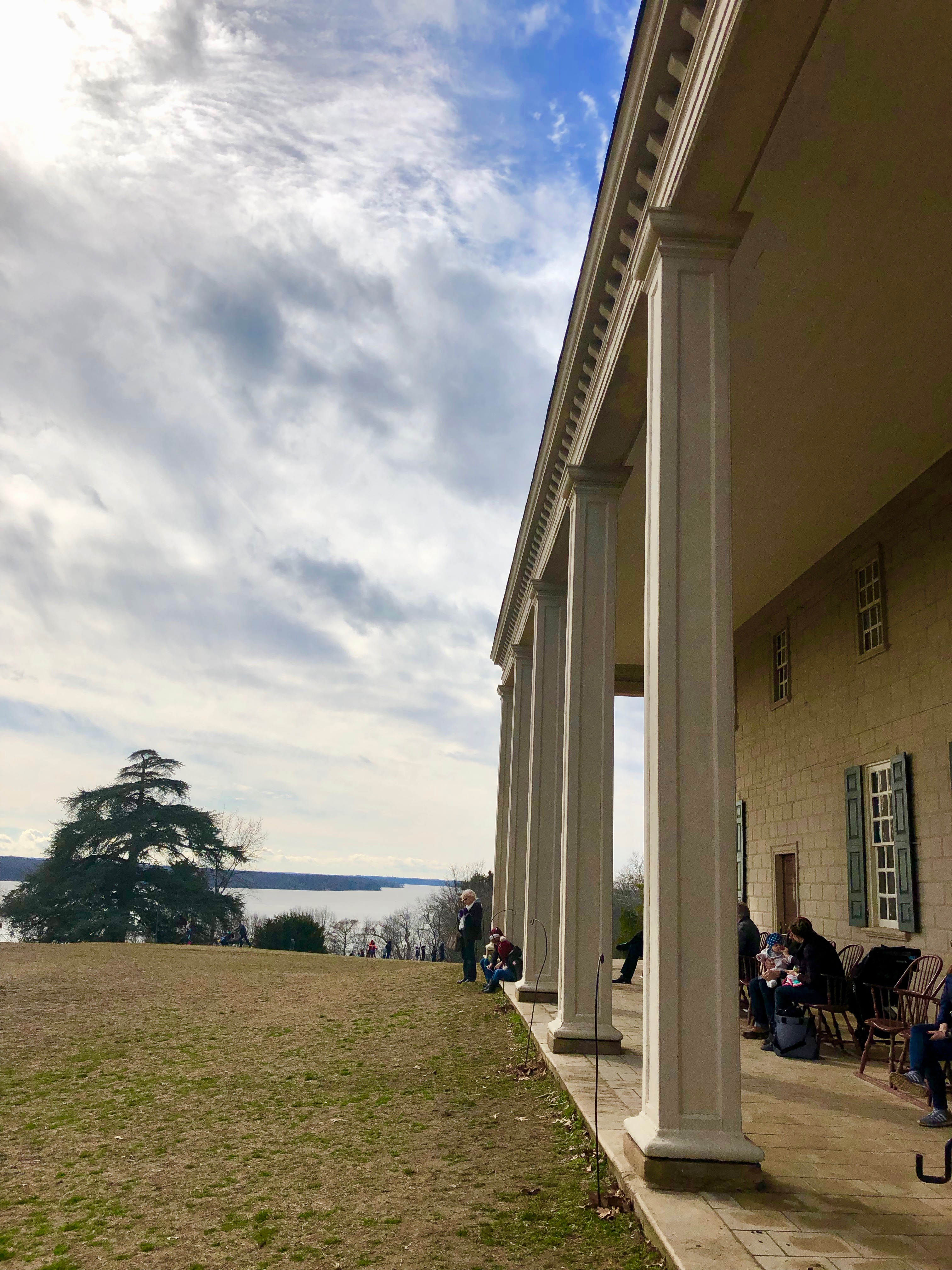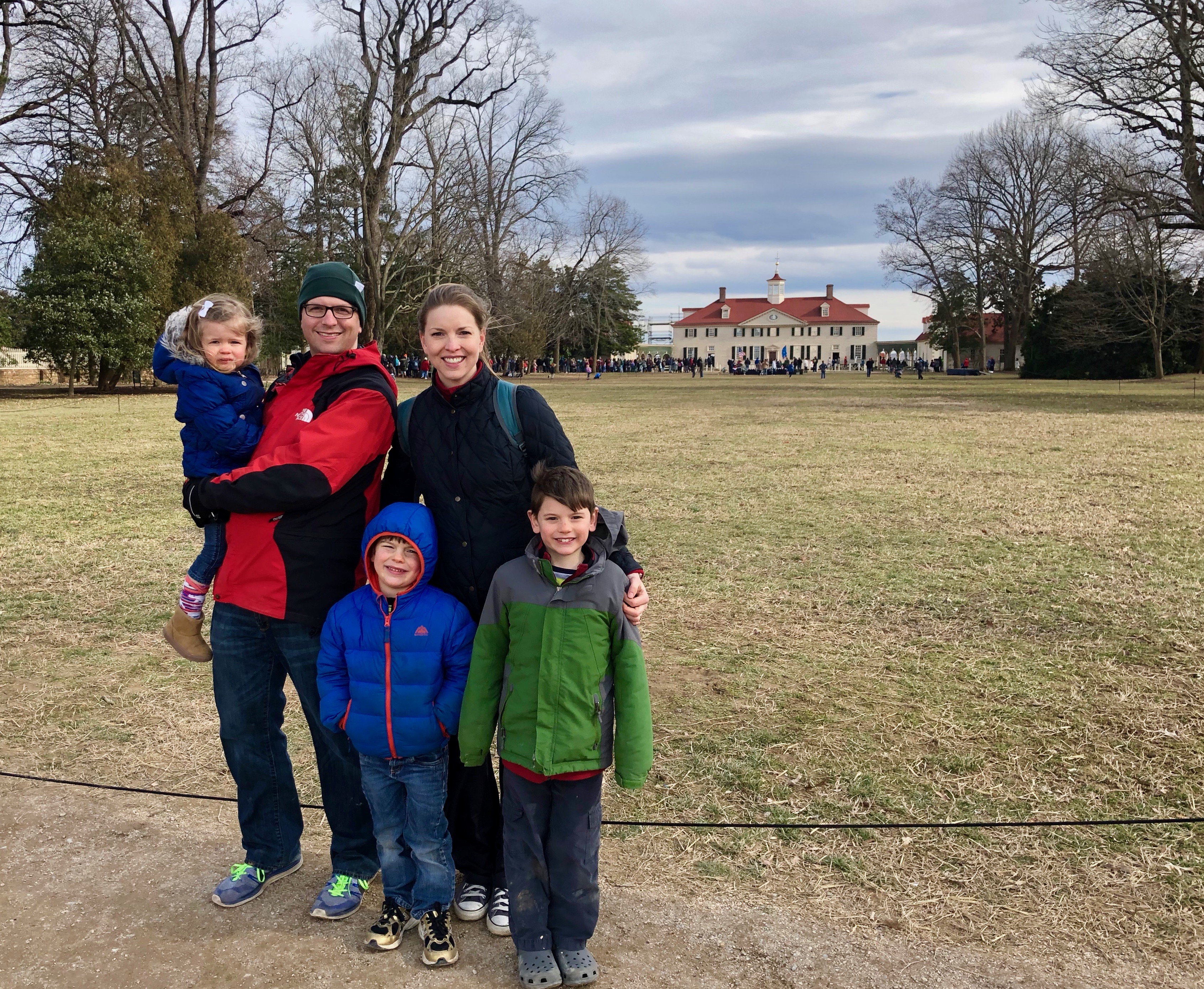 Surrounded by my fellow Americans this weekend in Washington D.C. and Mount Vernon I was reminded of something my father-in-law shared with me recently. He talked about conversations he's had with people who are so discouraged and disgusted with certain aspects of our country currently. He said his response is that he has hope and belief in America- that America can handle it. Yesterday, I was inspired by the beginnings of America and present America. For example, Mount Vernon is privately owned- and has been for hundreds of years- kept alive and maintained by an organization of visionary women: The Mount Vernon Ladies' Association. This spectacular historical jewel receives no government funding. This is America. I love this country. In God, I trust!